Nos donateurs
Si Passeport a réussi à avoir un impact à l'échelle nationale, c'est grâce au généreux soutien des bailleurs de fonds publics et privés du pays. Leurs investissements financiers nous ont fourni les ressources nécessaires pour aider des milliers de jeunes Canadiens à surmonter les obstacles à l'éducation et à obtenir leur diplôme d'études secondaires. Nous tenons d'ailleurs à remercier les particuliers, organismes et partenaires ci-dessous pour leurs généreux dons à Passeport pour ma réussite, d'un montant de 1 000 $ ou plus, au cours de la période du 1er avril 2018 au 31 mars 2019.
Pour en savoir plus sur les dons à Passeport pour ma réussite, écrivez-nous à l'adresse [email protected] ou composez le 1 877 516-0123.
* Nous sommes heureux de reconnaître les membres du Conseil pour une génération de diplômés dont l'engagement financier cumulatif envers Passeport pour ma réussite totalise 500 000 $ ou plus.
† Centraide du Grand Montréal appuie directement le partenaire du programme Passeport dans l'arrondissement de Verdun.
Partenaires Gouvernementaux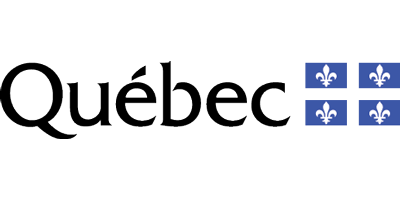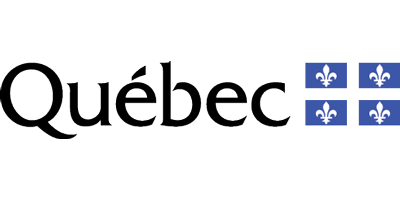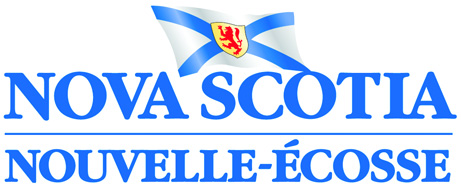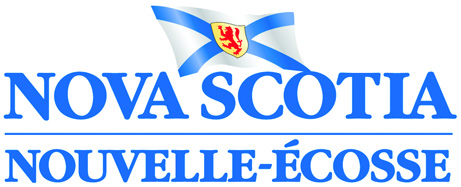 1 000 000 $ et plus
La Fondation Azrieli* – partenaire national du développement
Rio Tinto* – donateur exceptionnel du programme au Québec
500 000 $ – 999 999 $
La Banque HSBC Canada*
RBC Fondation*
100 000 $ – 499 999 $
Anonyme
Canada Vie* – commanditaire national du développement
Centraide du Grand Montréal*†
Fondation Citi*
Credit Suisse
EY*
Peter Gilgan Foundation
Goldcorp Canada Ltd.*
Ethel Harris*
Johnson Scholarship Foundation*
The Kiessling/Isaak Family*
Nancy Love et Jon Love, C.M.*
Manuvie*
Jim Meekison et Carolyn Keystone*
T.R. Meighen Family Foundation*
The Catherine and Maxwell Meighen Foundation*
Bruce et Vladka Mitchell
The Morrison Foundation*
J et W Murphy Foundation*
Northbridge Financial Corporation*
Fondation Trillium de l'Ontario*
Fondation pour les enfants le Choix du Président* – partenaire national pour l'alimentation
La Fondation Familiale Rossy*
Shaw Communications Inc.* – bailleur de fonds fondateur de Vancouver
The Slaight Family Foundation* – partenaire national de la réussite post-secondaire
Symcor*
Groupe Banque TD*
The Windsor Foundation*
25 000 $ – 99 999 $
Fondation Air Canada
Anonyme (2)
Astley Family Foundation
The Bennett Family Foundation
Brookfield*
Hugh et Linda Brown Educational Foundation
Caisse de dépôt et placement du Québec
CCL Industries
CIBC*
Clearwater Seafoods Ltd.
Stephen Dent et Janet MacLaren
Empire Vie
Gordon and Ruth Gooder Charitable Foundation*
Gore Mutual Foundation
The Patrick Hodgson Family Foundation
J & L Rogers Charitable Foundation
Peter Jeewan et Christine Johnston
Kinross Gold Corporation
KPMG
Donald R. Lindsay
LoyaltyOne
Daniel McCarthy
The Newlands Family Foundation
Lori et Hugh Pearson
Régie de transport en commun de Shawinigan
Frank et Debbi Sobey
TD Securities Underwriting Hope Fund
Teck Resources Limited
Unifor*
United Way of Kingston, Frontenac, Lennox and Addington*
Centraide de Prescott-Russell, Ottawa, et des comtés de Lanark et de Renfrew
Whitmer Trudel Charitable Foundation
The Winnipeg Foundation
Robert Wright, C.M. et Joan Wright*
$10 000 – $24 999
Airlie Foundation
Robert et Mary-Pat Armstrong
Boston Consulting Group
Sherry & Sean Bourne Family Charitable Foundation
John and Judy Bragg Family Foundation
James A. Burton and Family Foundation
Celestica
CIBC Mellon Global Securities Services Company
Coady Nyman Family Fund at the Toronto Foundation
Cogeco Connexion
Aubrey and Marla Dan Foundation
Rod Davidge
Davies
Famille Duboc*
Enbridge Consumers Gas Company Ltd.
FCA Canada Inc.
G.A. Paper International Inc.
Google Inc.
Halifax Youth Foundation
Susan Harrison et William Kanko
Trent et Lisa Henry
Donald Hogarth
Richard M. Hogarth
IAMGOLD Corporation
LFT
Tony et Sally Mann
Martinrea International Inc.
Sue et Biff Matthews
Kathryn McCain et James Pyper
Linda McCain et Dan Walshe
Karl et Celia Meade
The Minto Foundation
Vanessa Morgan
Onex Corporation
Lou et Jennifer Pagnutti
Peace Hills Insurance
Polivy-Herman Foundation
PwC LLP
Richardson GMP
Derek Russell
Thomas Sill Foundation
Souchay Gossen Family Foundation
The Spinnaker Fund at the Kitchener Waterloo Community Foundation
Stephenson's Rental Services
Warren's Waterless Printing
Whitehorse Liquidity Partners
5 000 $ – 9 999 $
Accenture Inc
Anonyme (2)
Fondation Aubainerie
B+H Architects
The Boiler Inspection et Insurance Company of Canada
The Brophy Family Foundation
Jim Brown et Joan Lee
Cat fore! Kids Golf Tournament
Valerie Christie et le défunt David Christie
Community Fund at the Kitchener Waterloo Community Foundation
Compass Community Health
Bob et Gayle Cronin
The Davies Foundation
Vikram Dhaddha
Fondation communautaire juive de Montréal et le Fonds de la famille Dym
Seymour et Gloria Epstein
Fred et Elizabeth Fountain
Robert et Pinky Franklin
David et Kim Garland
Kirby Gavelin et Louise Tymocko
Grant Thornton Foundation
Fondation Intact
The Jacqueline Rosevear Fund at The Fiera Capital Foundation
Grant D. Kernaghan
Brian et Johannah Lawson
Jane Lesslie
Audrey Loeb-Ross et David Ross
Magna International Inc.
Mawer Investment Management Ltd.
Nancy et John McFadyen
Oxford Properties
Pratt et Whitney Canada
Stephen et Cookie Sandler
Shum-Vourkoutiotis Fund at the Toronto Foundation
Paul Spafford et Jean Davidson
Speakers' Spotlight
Susan Streeter
Estate of William Guy Walton
R. Howard Webster Foundation
Weiland Family Foundation Fund at the Kitchener Waterloo Community Foundation
Andrew et Silvy Wright
Zenith System Solutions Inc.
1 000 $ – 4 999 $
Abednego Environmental Canada ULC
Carolyn Acker, C.M. et David Kinnear
John Adair
Rudy Adler
AGS Automotive Systems
David Ain
Alex Schmidt Memorial Fund at KWCF
Blaine Allan
Jamie et Patsy Anderson
Anonyme (11)
Archon Architect Inc.
Auto Warehousing Company Canada
Avaya Canada
B'nai Brith Lodge 1191
Catherine Bateman
Miguel Bautista
Brian Bimm et Margaret Lynch
Quinn et Theresa Bingham
Fondation de la famille Birks
Earl et Esme Bogoch
Tyler Casemore
Marcel Castillo
Tiki Cheung
Citibank Canada Inc.
Julie Clarke
Jack Cockwell
Charlie Coffey
Murray Coolican et Mimi Stanfield
Donald M. Cooper
Marsha Copp et John Clark
Cossette Communication Group
Patricia Coughlin
Paul et Clare Cowling
Bob et Anne Crawford
Catherine et Glenson Crozier
Cunningham Swan
Allison Daisley et Moritz Krautkraemer
Dana Canada Corporation
Humberto Diaz
Ross et Ann Dobbin
Stephen Donovan
Ann Dunlop
Stephen Earle
ESC Corporate Services
Estelle Grant Foundation
Angela Fallow
Patrick Fejér
W. Craig Ferguson
Fiera Capital Foundation
FK Morrow Foundation
The Flemming Charitable Foundation
Ford Motor Company of Canada
Freeman Audio Visual Canada
Gill Simrat
Sue et Michael Gillespie
Girls Inc.
Green Shield Canada
Alison Green
Douglas Hall et Sherry Porter, C.M.
Kevin Hayden
Thomas Heintzman
George Henry
Fondation Sibylla Hesse
Cathy Honor
C. R. Hunter
IBM Canada Ltd
IBM Employees Charitable Fund
IndigoBlue
Industrial Alliance Insurance and Financial Services
Margaret E. Isberg
Jackman Foundation
Vinay Jain
Richard Jardim
Jo's Snowflake Fund
Joy Hataley Medicine Professional Corporation
Stephen Kamachi
Chris et Leslie Keevill
Kevin Burke Family Foundation at Toronto Foundation
David Kines
Koskie Minsky Barristers et Solicitors LLP
Lawrence et Ileana Kuo
Andrew Lefeuvre
Lear Corporation
Bill et Claire Leggett
Florian Letourneux
Bernadette Lonergan
Sherwin Lui
Whitey MacDonald
Heather MacMillan
Mary Manocchio
Maple Stamping (Magna Cosma International)
Andrew Marsh
Martha LA McCain
Terri McDade et Larry Brennan
Jim et Elaine McGivern
Andrew McGuffin
Susan McLeod
Simon McNabb
Chris et Wendy McNally
Esther McNeil
Craig Menzies
Vincent Mercier et Kirsten Halpin
Theresa Mersky
Ezer Mevorach
Dee Dee Milner
Elias Mulamoottil
Ontario Chrysler
Fondation communautaire d'Ottawa
Kent Patterson
Port Saint John
Alan Breck et Cheryl Morgan Pulling
Catherine Purcell
Qualtech Seating Systems
Ragged Rascal Productions
Edward Rajasingham
REC Media Inc.
Warren Reinhart
Denis Richardson
Michael Rose
Rotary Club of Kingston
James Russell
Colleen et Patrick Ryan
Sands Flooring
Sanofi Pasteur
Sheraton Centre Toronto Hotel
Nathan & Lily Silver Family Foundation
Thomas C. Singer
Ken Snowdon et Jo-Anne Brady
Victor Spear
Farhan Syed
Sylvester Legacy Inc.
Syncreon
Nisita Tappata
Dr. Peter Taylor
Team Industrial Services
Jonathan Templin
Thistle Printing Limited
Jill Tinmouth
Victoria Todd
Julie et Phil Tompkins
Ville de Toronto
Unifor Local 1285
Unifor Local 200
Unifor Local 2458
Unifor Local 414
Unifor Local 444
United Way of Greater Toronto†*
United Way of Halton & Hamilton
Ryan et Amanda Voegeli
James Vogtle
Jeff Walker
Watters Marketing
Katy Waugh
Ian Werker
Niall Whelan
Lorrie Willson
The Woodbridge Group
Michael Woollcombe
Xerox Canada Ltd
The ZF Company